---
Translations |
Operating instructions for electrical appliances and electronics
___________________________________________________________
My professional experience in the field of surveying enables me to professionally translate operating instructions for electrical and electronic devices. I have had professional experience as a translator in this field since 2006. During this time, I have translated hundreds of technical manuals.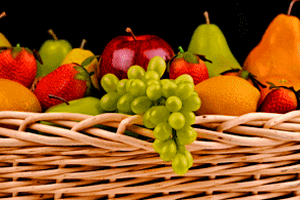 Translations |
Human nutrition and gastronomy
___________________________________________________________
Due to my training as a nutritionist at the OTL Akademie Berlin and my internship of several months in a Frankfurt restaurant, I am happy to take on translations from the areas of human nutrition and gastronomy. I can translate nutritional texts as well as menus for you.
Translations |
Pet food
___________________________________________________________
The decades of experience in dealing with pets, such as dogs and cats, as well as my training as a nutritionist give me the opportunity to take on translations in the field of pet feed. I am happy to be available for this special service.
Translations |
Medicine
___________________________________________________________
I have been involved in medicine and health since my youth. I worked in the care department at the Johanna Kirchner Altenhilfezentrum for one year. There provided all necessary nursing activities. I also worked as a carer for the Disabled People's Club and their friends. From 1982 to 1986 I was a member of the Frankfurter Jugendrotkreuz (youth organization of the German Red Cross). More often, I took part in missions in the Frankfurt Waldstadion and at the Dippemess, completed first aid courses and was a mime in disaster control exercises. I am constantly expanding my specialist knowledge in the field of medicine with specialist literature.
In addition, I offer proofreading of German texts and post-editing. When making corrections, I check grammar, spelling and punctuation.
I offer computer-aided translations with the CAT tool SDL Trados (2017, 2019). This tool enables the translation of various file formats (MS Office files, InDesign, Framemaker and others). Since SDL Trados recognizes repetitive phrases in the source text and works with a translation memory, you save time and money.
Since October 2006 I have been working for various corporate clients and translation agencies in Germany and abroad.