Recommendation


Ms. Martina Ledermann has been working for us for more than 8 years as a
freelance translator. We are very satisfied with Ms. Ledermann's services. Your translations are always carefully edited and
delivered on time or in advance. We look forward to working with Ms. Ledermann and
I can recommend her as a translator.
TECHWORD, s.r.o.
Prague, July 30, 2016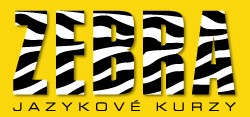 The translator Martina Ledermann has already done several translations for us.
Customers have always been satisfied with the content, translation, and
speed of the delivery.
We have been working with Ms. Ledermann for a number of years. Her work is delivered on time every time and the translations are characterized by their precision and exceptional quality. I can gladly recommend her.
Václav Solich, Correct Language Center, Brno, Czech Republic, March 2021